QARSHI
Organization
A Leading Organization
with a large number of National / International
Certifications and Accreditations.
Read More
Qarshi
Industries
Qarshi Takes Pride
in delivering quality product and quality services.
Qarshi Industries(Pvt.)Ltd. Is one of the largest natural products' manufacturers in Pakistan.
Read More
Projects
Being a Socially Responsible Organization
fulfills its mission by contributing to the welfare of the people and lives by its values.
Read More
Brands
Jam-e-Shirin
Nation's Favorite Drink with the Largest Market Share of Red Syrup Category.
View Detail
Johar Joshanda
Declared the "Best of Asia" by Time Magazine
View Detail
Springley
Pakistan's Natural Mineral Water from the foothills of Himalaya.
View Detail
Ispaghol
100% Natural Psyllium Fiber to Reduce Cholesterol & Fat
View Detail
Toot Siah
Soothes the throat - DRAP enlisted 100% Herbal Supplement
View Detail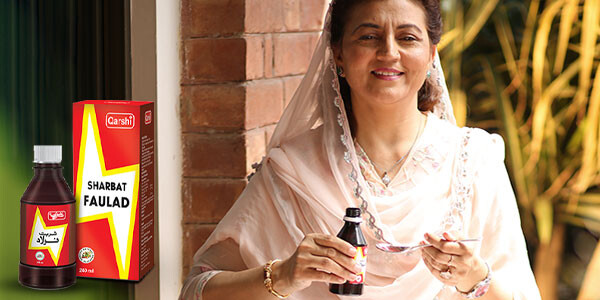 General Health
Consumer Products
Qarshi Industries (Pvt) Ltd. Jam-e-Shirin Boulevard 15-G, Gulberg-III, Lahore, Pakistan